Donate Online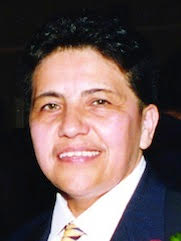 In May 2016, the Los Angeles Boys and Girls Club honored Jonathan and Dolores Sanchez for their support of the communities of Northeast and East Los Angeles. Surrounded by his family, Eastern Group Publications (EGP) Associate Publisher and Chief Operating Officer Jonathan Sanchez passed away Dec. 23 at his home in Highland Park, California. In lieu of flowers, the family is asking that donations be made in Jonathan's name.
Make a One Time Gift
Make an online donation today. PayPal securely processes donations for Los Angeles Boys And Girls Club. Don't have a PayPal account? Use your credit card or bank account using this same link.

Donate $5 Per Month
Sign up today to donate a reoccurring amounts of $5 monthly. Your monthly donation will be automatically deducted from your credit card or checking account based on the dollar amount chosen.
Donate by Check
Download and complete the LABGC Donation Form. Please make your check payable to: "Los Angeles Boys & Girls Club." Mail the completed donation form and your check to:
Los Angeles Boys & Girls Club
2635 Pasadena Avenue
Los Angeles, CA 90031
Give Back America

Visit the Give Back America: Los Angeles Boys & Girls Club before you make an online purchase from stores like Amazon.com, Barnes & Noble, Zappos, Staples, Expedia, and many other stores. It just takes one extra click to have a portion of your purchase go to our Club, at no additional cost to you! 100% of the listed commission goes to "Los Angeles Boys & Girls Club."
Stock / Securities
Please contact us to transfer appreciated stock/securities.
Matching Gifts
Will your employer match your gift?
Many companies and organizations have Matching Gift programs that will double or even triple the amount of your gift. It's easy – contact your Human Resources or Community Affairs office for details on how your company can join you in supporting the LABGC.
Gifts of Property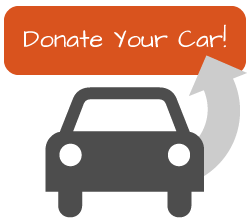 You can donate your unwanted car, furniture, supplies, etc., to the LABGC. By donating, you avoid the headache of selling a used vehicle, receive a receipt entitling you to a tax deduction, and help support the Los Angeles Boys & Girls Club.
We frequently accept donations of other items for use in our Clubhouse or office.
Planned Giving
Plan your giving to The Los Angeles Boys & Girls Club. You can do this in a variety of ways, including any one of the following:
Bequest
Charitable Remainder Trust
Charitable Lead Trust
Life Insurance
Retirement Plan Assets
Tax Deductible
All contributions are tax deductible to the extent allowable by law. For tax purposes, our office will provide a letter confirming your donation once received.